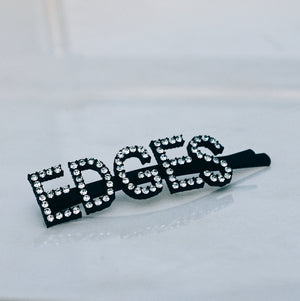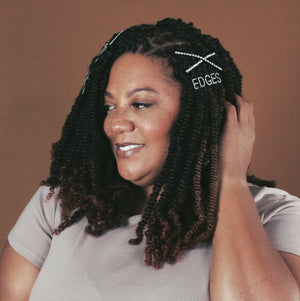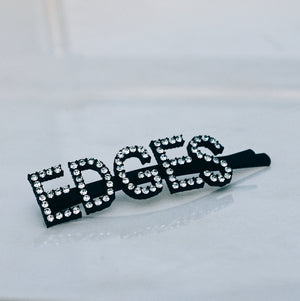 EDGES Laid.
Nefertiti's EDGES kinky so we have you covered for any occasions where you sweat them out with our stainless steel statement black and rhinestone hair clip. 

Ideal for all hair textures. 
1 hair clip included in purchase.
Please do not sleep in hair clips. Open hair clip to safely remove and instal into hair. 
*Handmade Stainless Steal and Rhinestone hair pin (90mm length, 3mm wide) Rhinestone letters (16-18mm height, 55-80mm length)